My husband and I had a great little weekend getaway for some biking and beachcombing. I love to stand at the edge of the ocean with my feet in the sand. As the cool water washes up and back my feet slowly sink into the sand, and I feel like a kid again! Of course, then I start thinking about my students...
I loved our morning walks on the beach and long afternoon bike rides.
While beachcombing I recalled how much my students loved when I would bring in my shells for a sorting station. I've collected so many shell over the years. Some I've bought at those cute little shell shops near the beach, some were given to me, and many I've found on various beach trips.
My shell collection is distributed all over our house! The bottom right is our collection from this past weekend.




You can download this Seashell Sort Freebie from my TPT store by clicking
HERE
.
This seashell sorting activity would be a nice complement to the
My Summer
writing project I have in my TPT store. I always like to start the year off with this writing project. It's a great way to get to know my students and they love to write about their fun summer activities while they are still fresh in their minds.
This writing packet is differentiated for 1st/2nd grades and 3rd/4th grades.
My Summer
writing packet is available
HERE
at my TPT store.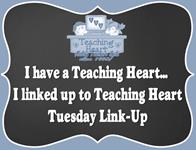 Have you had any getaways this summer?
~Lisa